Key figures
Swisscom's reporting focuses on the three operating divisions Swisscom Switzerland, Fastweb and Other Operating Segments.
Key figures
Swisscom Switzerland comprises the customer segments Residential Customers, Enterprise Customers and Wholesale, as well as the IT, Network & Infrastructure division.
Key figures
Fastweb is one of Italy's largest providers of broadband services. The product portfolio comprises voice, data, broadband and TV services, as well as video-on-demand for residential and business customers.
Swisscom achieved a solid financial result. Group sales declined in line with expectations, while consolidated operating income before depreciation and amortisation (EBITDA) remained at the previous year's level even despite the challenging environment.
Urs Schaeppi, CEO Swisscom Ltd, comments on business in 2019
2019 in review
Swisscom impressed the market with innovations in the TV and mobile communications segments and in subscriptions.
Number 1 confirmed in tests
Swisscom wins in all relevant network tests.
Even more protection for SMEs
with the new overall Managed Security and Managed Backup solution.
138 years Publifon payphone
The last Swisscom telephone booth has started its journey to the Museum of Communication in Berne.
Simply using opportunities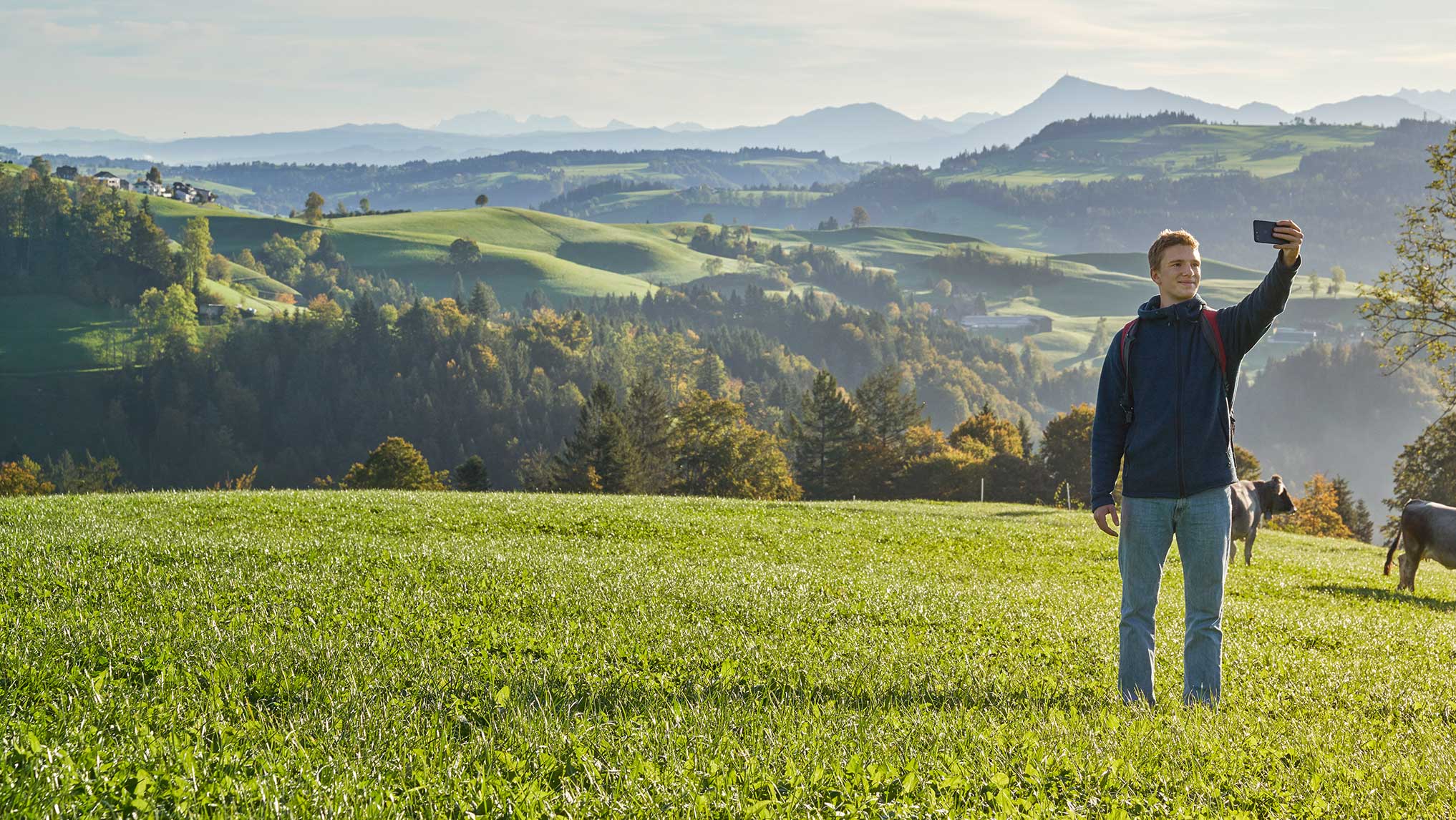 529,665 tonnes of CO2
saved by Swisscom customers in 2019 through the use of Swisscom services.
57,436 people
trained in the responsible use of digital media.
Learning robot Thymio
introduced five primary school classes to computational thinking in a pilot project.
Swisscom Mobile Aid
gives old phones a second life. In 2019, 86,000 devices financed 430,000 meals for children in need.
4,935 schools connected to the Internet
Since 2002, Swisscom has provided all schools in Switzerland with free Internet access and numerous services.