Fleet of climate-neutral vehicles
Our entire fleet will be climate-neutral: by 2025, we still plan to halve the CO2 emissions of the vehicle fleet compared with the reference year 2020. By 2030, our entire fleet – both passenger and commercial vehicles – will be electrified and thus CO2-neutral.
In 2022, we con­tin­ued the electrification of our passenger vehicles fleet. By the end of 2022, we had 91 fully electric vehicles (BEV: battery-powered electric vehicles) and 697 hybrid electric vehicles (HEV: hybrid electric vehicles) in operation. We are currently facing a market shortage in the procurement of electric vehicles. Production and delivery bottlenecks meant that we were unable to procure the desired number of electric vehicles in 2022. However, we are sticking to our goals for 2025 and 2030.
We have built charging stations in our buildings to accommodate the increased procurement of vehicles with electric drives. Employees who opted for an electric company car received financial support to install a charging station at home.
Further mea­sures are contributing to halving the CO2 footprint for mobility. Thanks to optimisations made in field and customer services, fewer vehicles are in use. The traditional drives will continue to be optimised and energy-efficient models procured. Procurement criteria such as efficiency category and CO2 emissions are being given more weighting. In 2022, 89.1% of the vehicle fleet was assigned to energy efficiency categories A and B. Electrically operated vehicles also belong to these two categories. The passenger vehicles fleet produces average CO2 emissions of 127 grammes per kilometre, our commercial vehicles 248 grammes per kilometre (including vehicles with electric drives). Historically, these values used to be stated on the basis of the man­u­fac­turer's specifications according to the NEDC standard. This standard was recently replaced by the new WLTP method. From the reporting year onwards, Swisscom therefore now states the effective emission values, as there is an overlap between the manufacturer specifications according to NEDC (older vehicles) and WLTP (newer vehicles). A direct comparison with the previous year's values is therefore not possible (see "En­vi­ron­mental key figures in Switzer­land").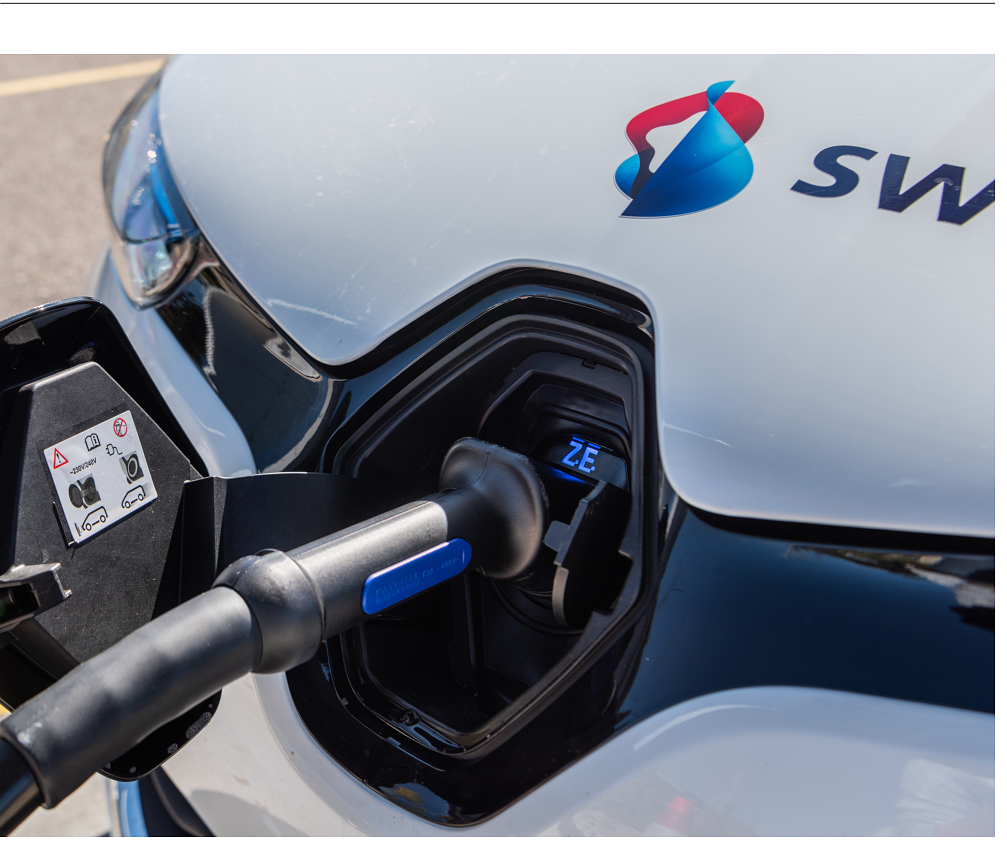 | | | |
| --- | --- | --- |
| Vehicle fleet | | 2022 |
| Share of vehicles in energy efficiency class A and B | | 89.1% |
| Average CO2 emissions of passenger cars | | 127 g/km |
| Average CO2 emissions of commercial vehicles | | 248 g/km |